Name:
Nicknames: PeGz
From: Attawapiskat,On.
Occupation: 24/7 mama
Hobbies: Whatever comes my way!!
Quote: Don't let the bad times Bring you Down!!!

My Favourite Websites
Hello & Welcome = )
"10 10  2011"
good morning good day,good night to you!!:D
 IT'S ALL GOOD :P



My  Five WonderfuL Love,My LifE,My EverythinG,My  WorlD,My Babies :)
[Gina Abbygail Shayla Mattinas||D.0.B.5-9||P.0.B.AGH]
[Irene Martha Jacynthe Sutherland||D.0.B.1-2||P.0.B.FWGH]
[Matthew Mathias Blade Sutherland||D.0.B.6-5||P.0.B.TDH]
[Gerald(Myles)Louis Rosaire Sutherland||D.0.B.12-8||P.0.B.AGH]
[Mylee Theresa Angel Sutherland||D.0.B.01-26||P.0.B.KGH]
Count down"162"more days:):)

My heart belongz to  My  KiDs:)
When your honesty is based on false information, it doesn't make you an honest person, it makes you a fool for believing it in the first place...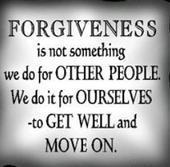 There's  nothing  you  can do  about  the  past.But you  can  do  a  great deal about  your future,You don't  have to be  the  same  person you  were yesterday.You can make changes in  your life.Absolutely startling changes,in a fairly short time.You can make changes you can't even conceive of now,If you give yourself a chance.
If I Had You
Adam Lambert


DIV>
||
\/
This page has had
visits